บริษัท ออโตไดแด็กติก จำกัด
Type of product or service :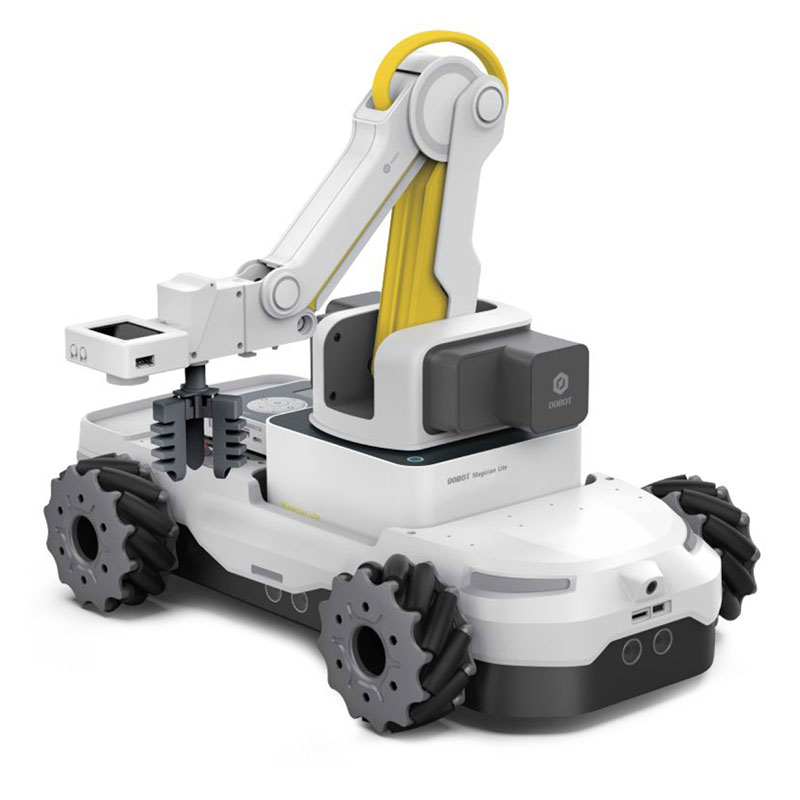 AI & IOT Innovation for Robotic Industry 4.0
บริษัท ออโต ไดแด็กติก จำกัด เป็นบริษัทในเครือบีแทคกรุ๊ป ก่อตั้งเมื่อปี พศ.2543 ดำเนินกิจการจำหน่ายครุภัณฑ์วิศวกรรมฯ ทางด้านการศึกษาเป็นหลัก เราเป็นผู้ผลิตและตัวแทนจำหน่ายจากหลายประเทศทั่วโลก โดยนำเทคโนโลยีและนวัตกรรมในด้านต่างๆ อาทิ เช่น เทคโนโลยีทางด้านหุ่นยนต์, ด้านระบบโลจิสติกส์, ด้านระบบงานเครื่องกล ไฟฟ้า และอิเล็กทรอนิกส์, ด้านระบบยานยนต์สมัยใหม่ (EV) และรวมถึงโปรแกรมออกแบบและจำลองการผลิตอัตโนมัติ ฯลฯ เพื่อนำมาถ่ายทอดเทคโนโลยีให้กับทางหน่วยงานภาคการศึกษาในเมืองไทย โดยยึดมั่นในคุณภาพและการบริการหลังการขายเป็นหลัก
DOBOT Magician is a multifunctional desktop robotic arm for practical training education. Installed with different end-tools, DOBOT Magician can realize interesting functions such as 3D printing, laser engraving, writing and drawing. It supports secondary development by 13 extensible interfaces and over 20 programming languages, which really makes your creativity and imagination increase without any limitation. In recognition of its excellent performance in hardware design and software application, DOBOT Magician has received the CES 2018 Innovation Award and iF DESIGN AWARD 2018. "DOBOT Magician is used for High School Vocational & Higher Education"
Type of product or service :
AI & IOT Innovation for Robotic Industry 4.0
DOBOT Magician Lite, a multi-functional lightweight intelligent robotic arm, is one of the core products in DOBOT's K12 customized artificial intelligence education ecosystem. Magician Lite enjoys numerous software and hardware interaction methods and expansion interfaces in order to maximize students' freedom to create. Through building and playing, students can learn how artificial intelligence and mechanics work. They will be also introduced to a world of rudimentary knowledge of robotics and how they can be used in real world. Additionally, DOBOT hosts robotics competitions to stoke students' interest in robotics and get more of them to be involved. Students work together as a team to address challenging tasks by designing, creating and programming their own robots. This means that these students not only can put what they have learned to rigid test, but also get to celebrate their unique talents and achievements. "DOBOT Magician Lite is used for Elementary & Middle School"
Type of product or service :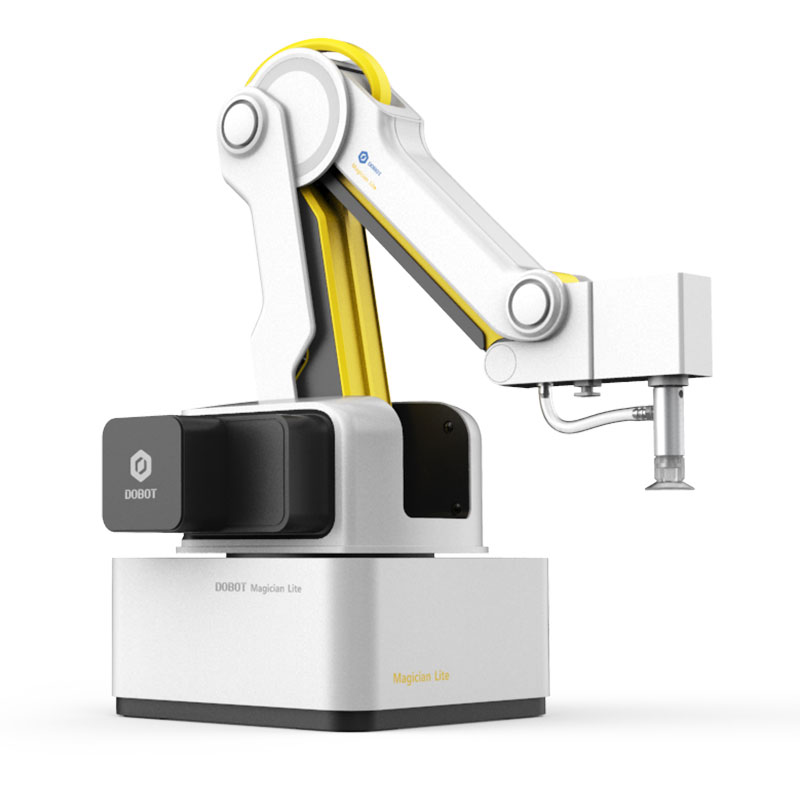 AI & IOT Innovation for Robotic Industry 4.0
Magician Go completes the intelligent mobility capabilities in the AI system. Combined with Magician Lite, it can achieve "hands and feet" to complete more complex, comprehensive, and smarter artificial intelligence application scenarios, such as smart logistics, smart communities, and smart transportation.
31 AUGUST - 2 SEPTEMBER 2023
Hall 8, Queen Sirikit National Convention Center, Bangkok